Ruddington Village Museum
A little gem in a perfect setting
Ruddington Village Museum was founded in 1968. It explores retail life in late Victorian and early Edwardian Ruddington through a series of displays which recreate Ruddington's shops of yesteryear.
The museum occupies part of Ruddington's former Victorian school, an imposing building located opposite St. Peter's Church. The museum's intimate atmosphere and use of open displays make it appealing to elderly visitors and children alike.
All visitors are offered a guided tour of the museum, which lasts, depending on the loquaciousness of the volunteer on duty, between 45 minutes and 2 hours. Furthermore, all guests are also offered a free, comprehensive guide booklet.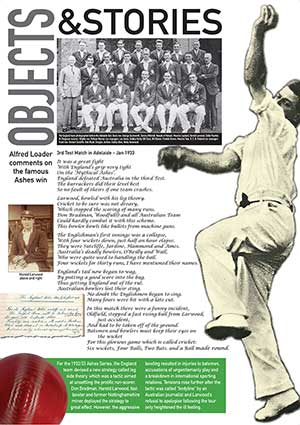 The Objects and Stories Exhibition is being held at the Framework Kniiters Chapel from 21st Sepbember to 5th October.
We are presenting a wonderful collection of objects from local residents, each of which has a fascinating story behind its existence. They include historical photographs and documents, strange souvenirs from across the world, vintage household items, and an object that seems to defy explanation.
Our objects have been kindly loaned by members of Ruddington's community, and each will leave you with something to think about. Their unique stories span many events and locations – from mountaineering adventures to controversies in cricket history.
Find out more