Exhibitions, Events and News
Keep tour ear to the ground
Find out about upcoming Ruddington Village Museum exhibitions and events and our latest news stories, and occasionally juicy bits of gossip. We're also building an archive of our past exhibitions, so you'll be able to catch up on all the wondrous things you missed.
The exhibition is being held in the Framework Knitters Museum Chapel in Ruddington, and has been curated by local volunteers with support from Nottingham Trent University staff and students.
We will be presenting a wonderful collection of objects from local residents, each of which has a fascinating story behind its existence. They include historical photographs and documents, strange souvenirs from across the world, vintage household items, and an object that seems to defy explanation.
Our objects have been kindly loaned by members of Ruddington's community, and each will leave you with something to think about.
East Midlands Heritage Awards
21st September 2019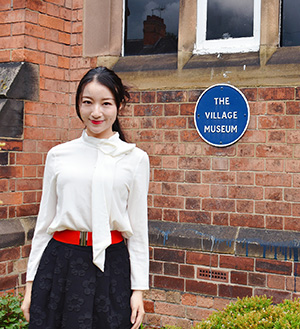 The Village Museum has entered it's Live Stream to China project in the Reaching New Audiences category of the East Midlands Heritage Awards.
In May 2019, Feixue Huangdu, a Chinese student at Nottingham Trent University, hosted a live stream in Ruddington Village Museum and translated the interactive tour given by museum staff to an online audience of almost half a million viewers in China.
The live stream generated a huge a amount of publicity, both locally, nationally and internationally.
Find out more